About Alastair Snow
ALASTAIR SNOW works across the UK as an artist, arts consultant and visual arts specialist.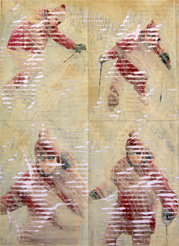 He is an Artistic Assessor with Arts Council England, a Specialist Adviser to the Scottish Arts Council now Creative Scotland and a National Adviser to the Arts Council of Wales. He was Senior Public Art Officer with Bristol City Council; Director of Cleveland Arts on Teesside; set up the Public Art Unit with Thamesdown Borough Council in Swindon; developed the visual and live art programme at South Hill Park Arts Centre in Bracknell. He was a member of the Panel of Assessors of the Scottish Arts Council and Arts Council of England National Lottery Funds; the Public Art Review steering group with the Arts Council of Wales; and a member of the steering group to advise the 'Creating Places' conference held at Tate Modern to profile the role of artist studio workspace provision in regeneration. He managed the PROJECT awards scheme across the UK with the Commission for Architecture and the Built Environment (CABE), Arts & Business and Public Art South West. He was a member of MADE's international delegations to Berlin, Copenhagen and Malmo, a director of Arnolfini and AN the Artists Information Company and in 2011 was co-opted to the board of Edinburgh Printmakers.

---
2020/21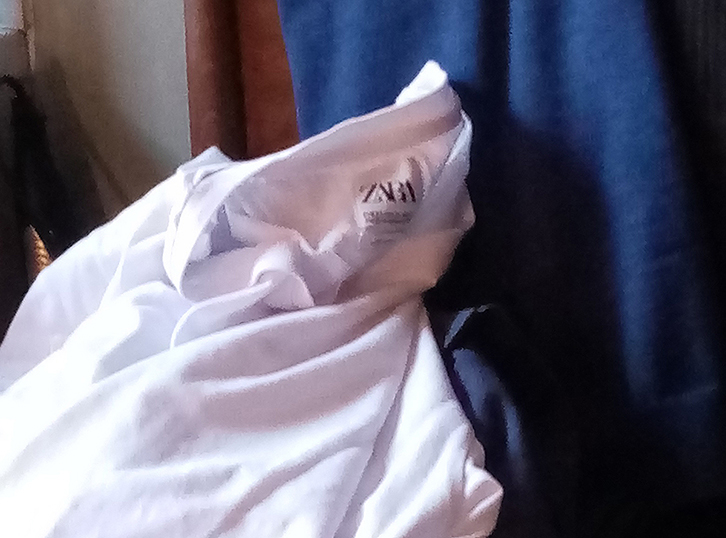 Photo: 'A moment when she turned her head away from taking a world view'.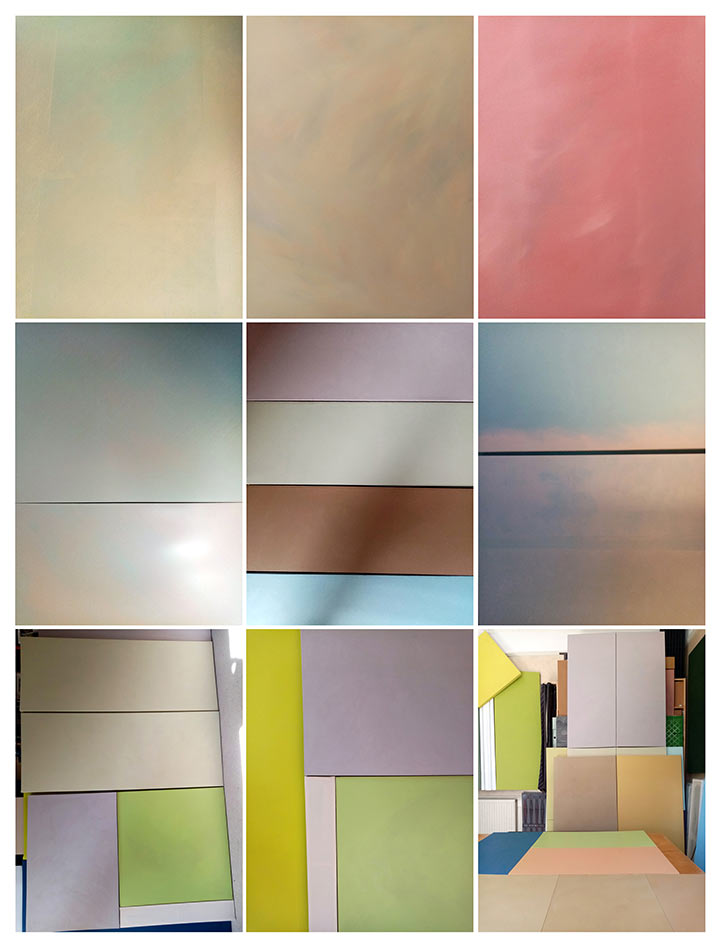 Artworks - Alastair Snow
Photo composit: Michael Pocwiardowski
2019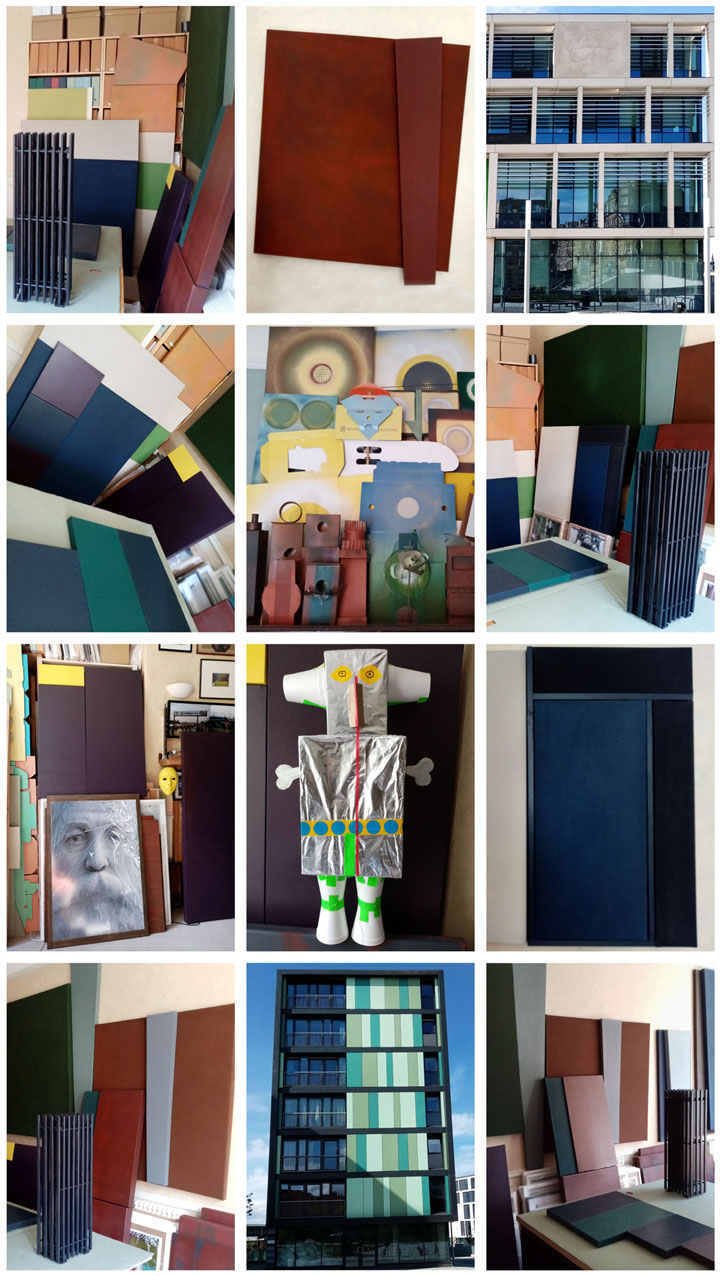 Open Studio - Alastair Snow
24th August 2019 - 12noon to 6pm
Or by arrangement at 87 Polwarth Gardens, Edinburgh EH11 1LQ
2018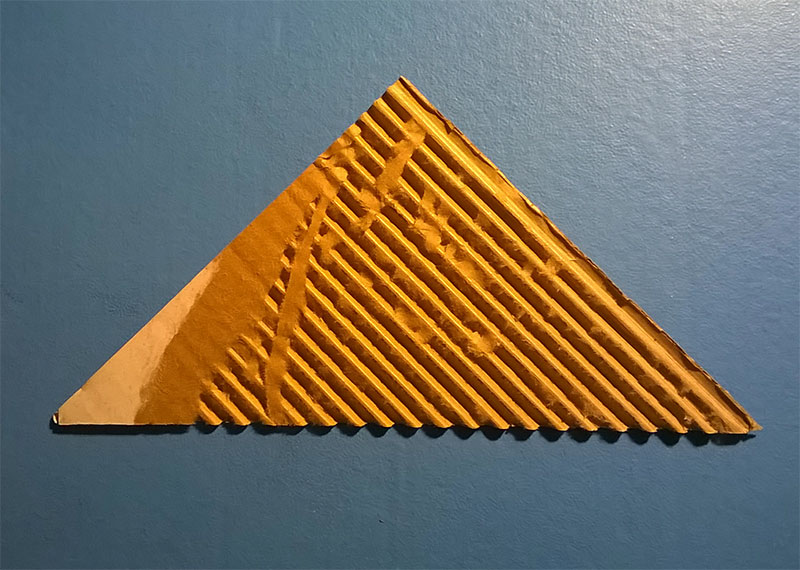 Pyramid, Alastair Snow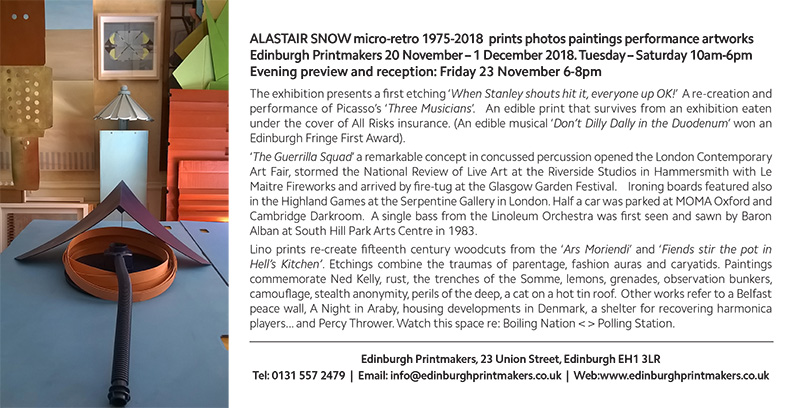 SHELTER FOR RECOVERING HARMONICA PLAYERS
Photo: Alastair Snow - Composite: Michal Pocwiardowski. Open Studio: 11/12 August 2018 2-5pm
2017
BOILING NATION - POLLING STATION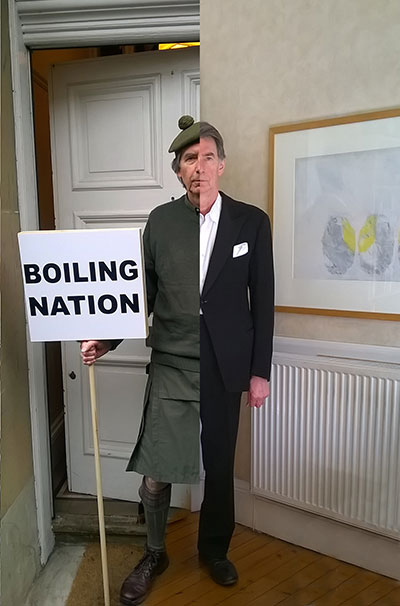 A pop-up profile and open studio at 87 Polwarth Gardens Edinburgh EH11 1LQ 8 June 2017 12noon - 8pm
Artworks: Alastair Snow photo-composit: Michal Pocwiardowski
2016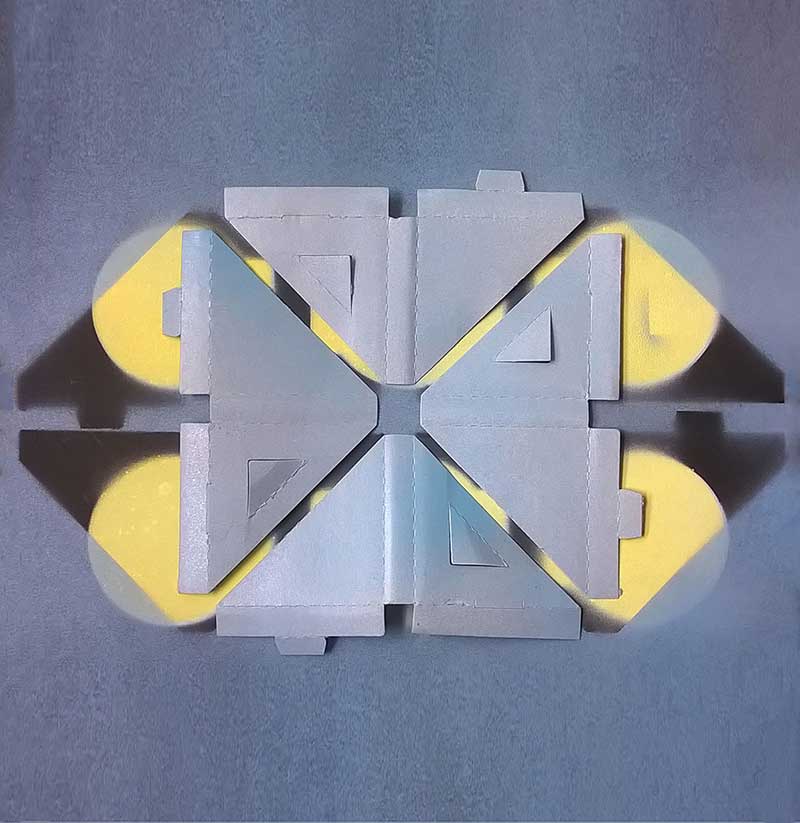 st (h) ealth 11.2016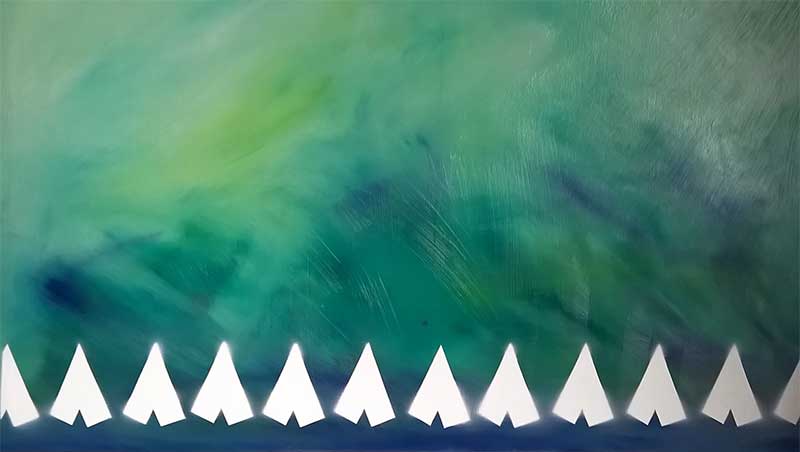 encampment 11.2016
Arts Council England - exhibition assessments:
Liverpool Biennale for Contemporary Art
Flora Whitely, Vane Contemporary Art, Newcastle upon Tyne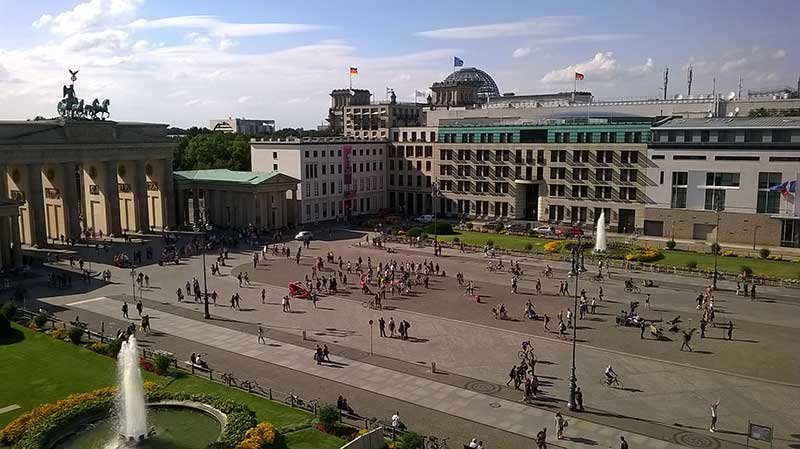 Pariser Platz, Berlin 08.2016
Berlin Biennale for Contemporary Art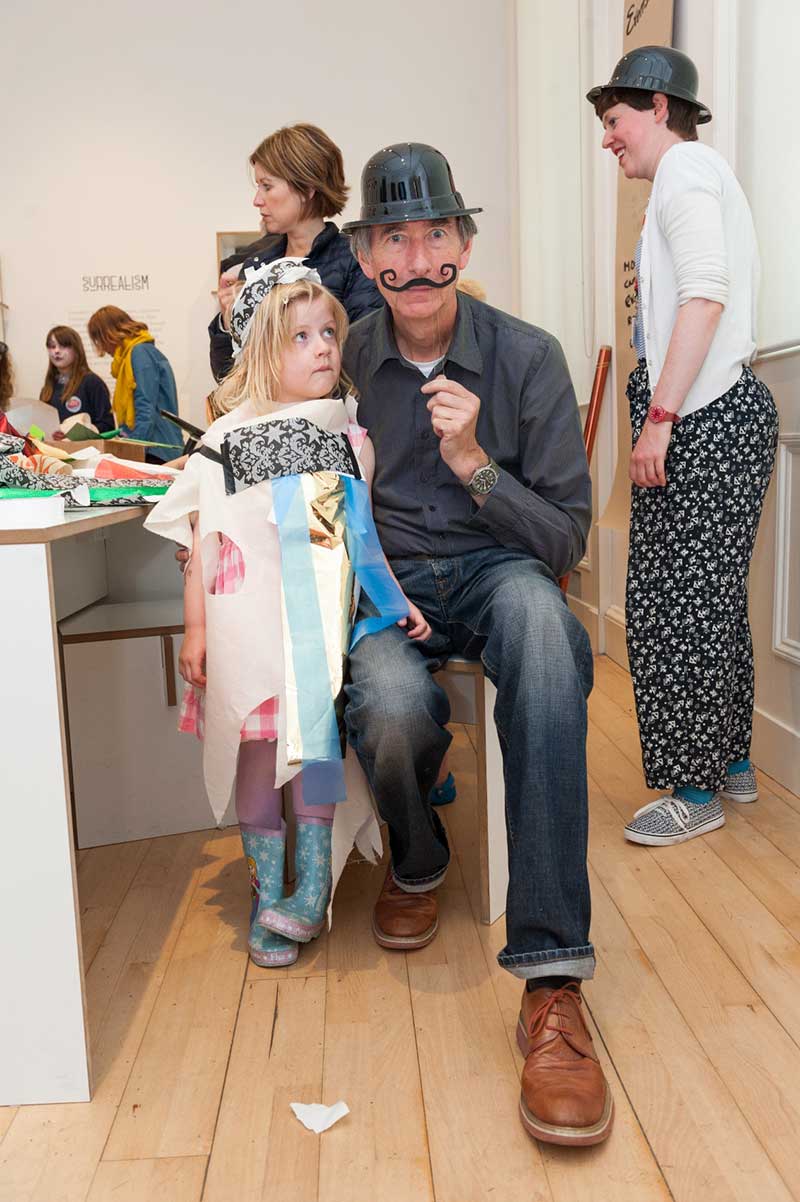 Surrealism Costume Making Workshop, Scottish National Gallery of Modern Art
02.07.2016 Photo: Roberto Ricciuti/National Galleries of Scotland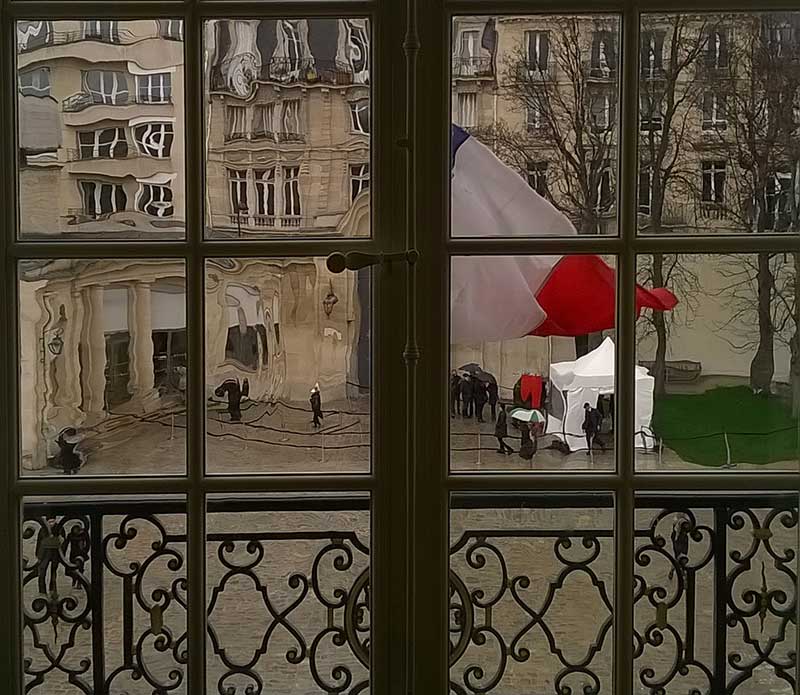 Rodin Museum, Paris 01.2016
Arts Council England - exhibition assessments:
Joana Hadjithomas + Khali Joreige, HOME, Manchester
Salvaje Mexica: Homberto Valdez, Northern Print, Newcastle upon Tyne
DaDaFest Art of the Lived Experience, The Bluecoat, Liverpool
2015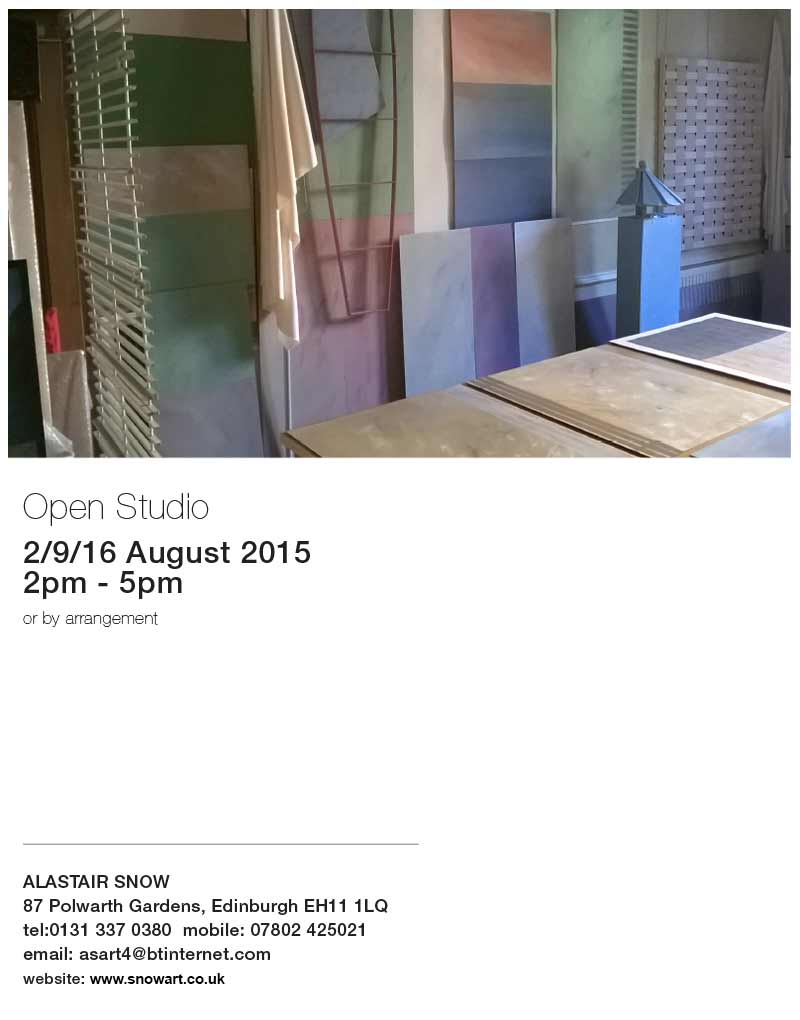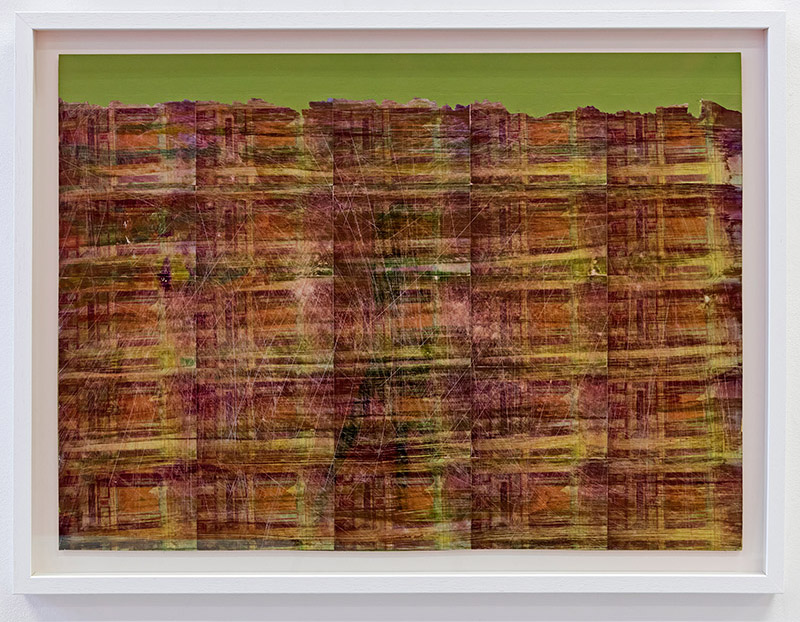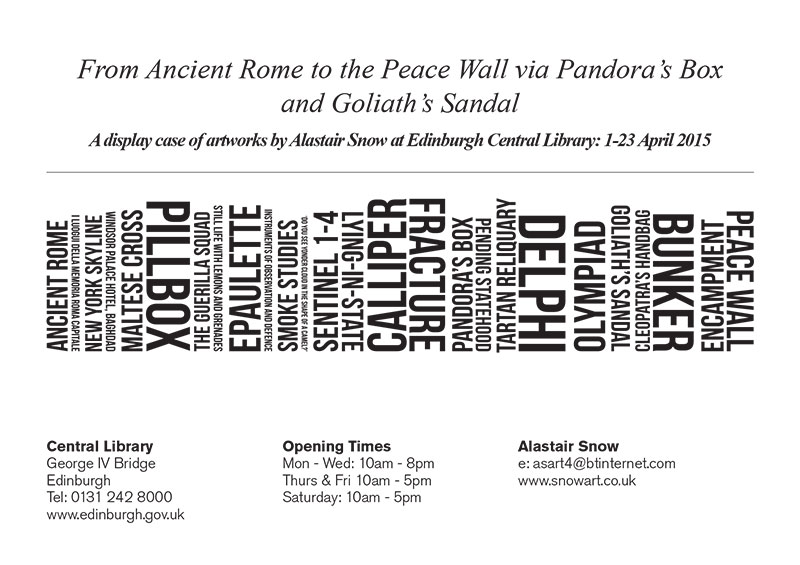 February 2015: New Zealand, Sydney and Melbourne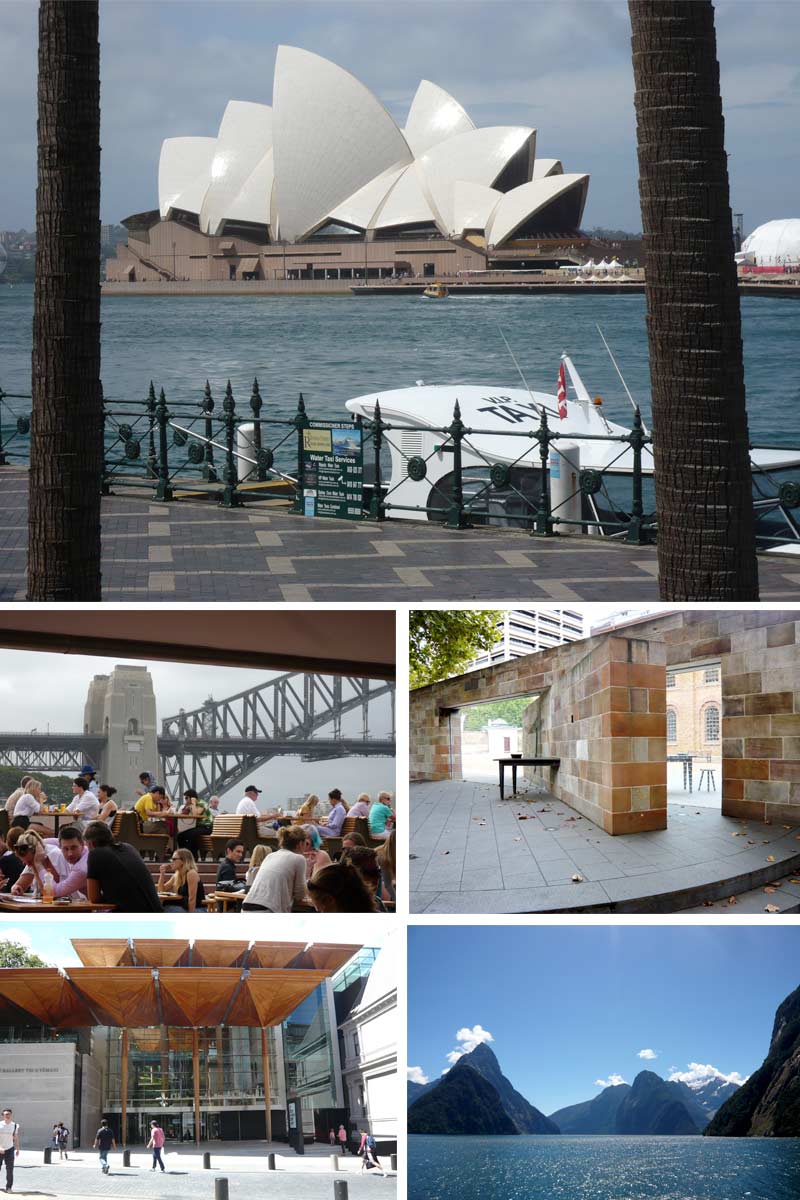 Sydney Opera House; Sydney Harbour Bridge; Monument to the Great Irish Famine by artists Hossein & Angela Valamanesh, Sydney; Auckland Art Gallery; Milford Sound (NZ)
Arts Council England – exhibition assessments:
DaDaFest Art of the Lived Experiment The Bluecoat, Liverpool
Daniel Buren, Baltic Centre for Contemporary Art, Gateshead
Glossary Artists Prints Northern Print, Newcastle
Warp Helen Pailing, Queen's Hall, Hexham
2014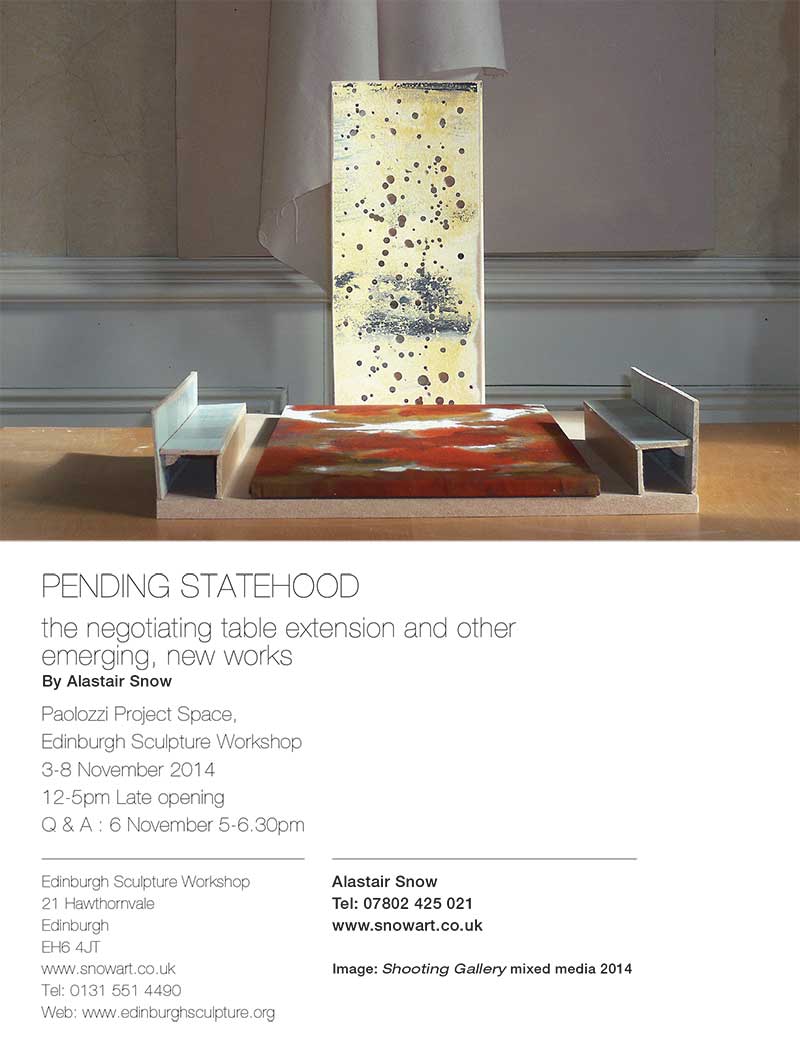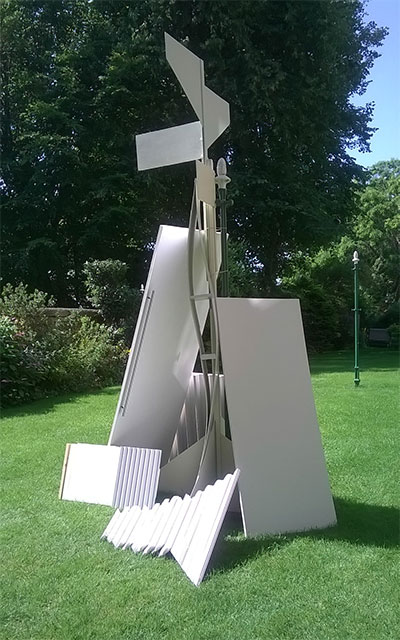 Wreckage
Mixed media 2014
Alastair Snow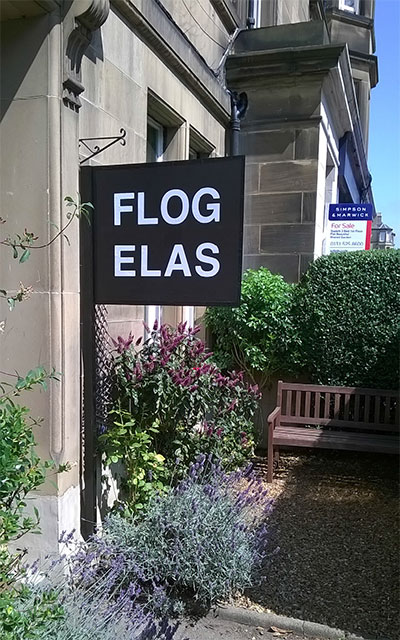 Flog Elas
Mixed media 2014
Alastair Snow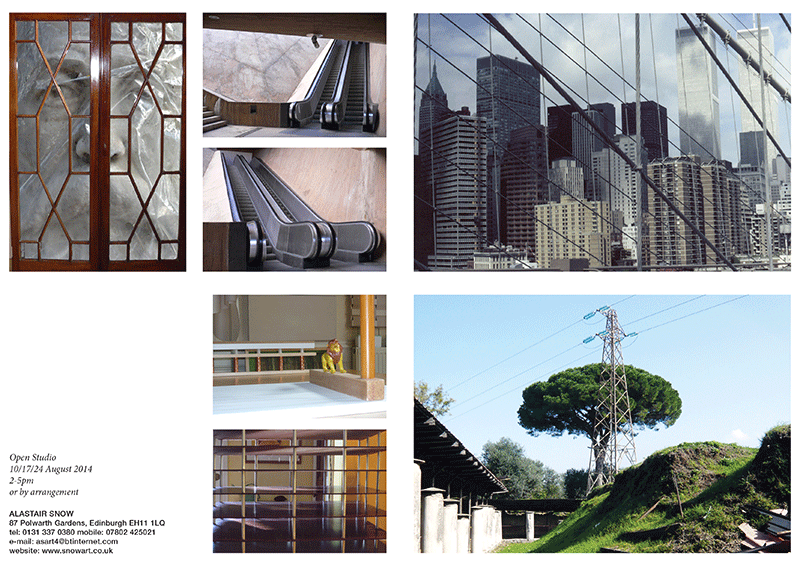 I Luoghi della Memoria - Roma Capitale
The photograph is of Bartolomeo Fillipperi 'Romano degno di Roma' i.e. 'Roman who is worthy of Rome' as translated by Florentine Patrizio Belcampo. This sculptural portrait (under polythene) was one of fifty-two busts created to mark the 150th anniversary of Italian unification in 2011 installed on Gianicolo, one of the hills of Rome. The photo (44ins x 30ins) is presented behind an elegant pair of mahogany glass doors from a neighbour's old bookcase now dismantled.
Photo/concept: Alastair Snow; photo composite: Nic Cameron, Edinburgh Copyshop. 2014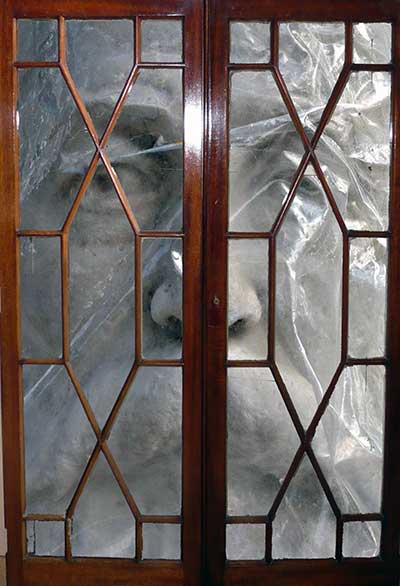 Artistic Assessments for Arts Council England:
Sarah Pickering, Locus+, DLI Museum & Art Gallery
Haroon Mirza, mima, Middlesbrough
Hugo Canoilas, Workplace Gallery, Gateshead
Berwick Film and Media Arts Festival
Ursula von Rydingsvard, Yorkshire Sculpture Park
Art and Optimism in 1950's Britain mima Middlesbrough

A review of 'Out in the Open Public Art in West Lothian' a new book which celebrates a broad collection of artworks commissioned for the public realm over 50 years.
2013
ALASTAIR SNOW Open Studio 2-5pm 4/11/18/25 August 2013.
87 Polwarth Gardens, Edinburgh EH11 1LQ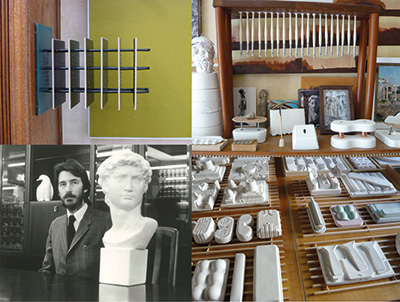 Robert Burns, Alastair Snow and The Birks of Aberfeldy.
March 2013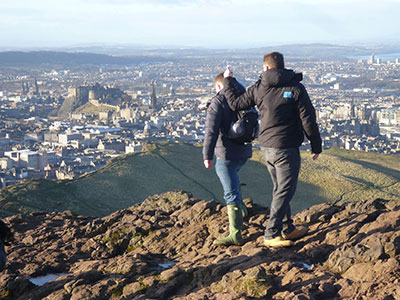 The summit of Arthur's Seat, Edinburgh 01.01.2013

Artistic assessments for Arts Council England
Ma Qiusa, Chinese Arts Centre, Manchester
Barbara Hepworth: the Hospital Drawings The Hepworth Wakefield
To Hope, To Tremble, To Live David Roberts Collection, The Hepworth Wakefield
2012
Re-appointment as an Artistic Assessor with Arts Council England
LK 243 Under Sail, Northern Print, Newcastle upon Tyne
Personal Best Paul Floyd Blake, Impressions Gallery, Bradford
Apropos the Kissing of a Hand, Vane, Newcastle upon Tyne
It's not true, but it might be beautiful Joseph Hillier, Darlington Arts Centre Joss Wrigg & David E. Wrigg, Customs House, South Shields

2011
Co-opted to the Board of Edinburgh Printmakers
www.edinburgh-printmakers.co.uk


Film interview by Paul Hough for The National Review of Live Art Archive 1979-2010
Click to play the audio

Alastair Snow Live Art Archive donated to the University of Bristol Theatre Collection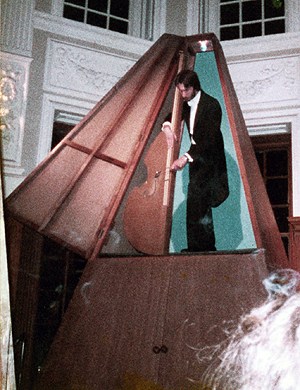 Le Salon Musique d'Alban A single bass from the Linoleum Orchestra.
Baron Alban, South Hill Park 1983 photo: Celia Murphy

Artistic assessments for Arts Council England
Paul Kenny Sea Works The Customs House, South Shields
Atsuko Tanaka The Art of Connecting IKON Birmingham
Home of Metal : You Should be Living Wolverhampton Art Gallery
The Bonfire Bob and Roberta Smith, The New Art Gallery Walsall
Lumiere Artichoke, Durham City Centre
Simon Le Ruez and Adam Burns, Vane, Newcastle upon Tyne
Where Wild Things Grow Henrik Simonsen, The Customs House, South Shields
Lumiere Festival Durham, Artichoke Simon le Reuz and Adam Burns, Vane, Newcastle upon Tyne
Henrik Simonsen, Opus Art Newcastle and Customs House South Shields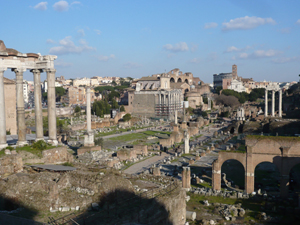 Site visit: Ancient Rome 09-12.03.2011
Artistic assessment for Arts Council England:
The Body Electric Len Lye IKON Birmingham 02.2011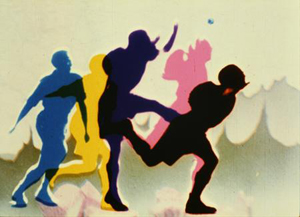 Len Lye Rainbow Dance (concept) 1936
Courtesy the British Post Office, Len Lye Foundation, Covett-Brewster Art Gallery and New Zealand Film Archive.
2010
Merry Christmas – happy new year.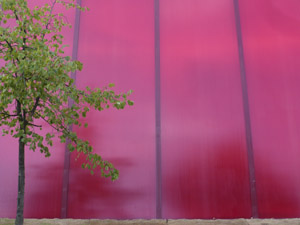 Image: Serpentine Gallery Pavilion 2010 by Jean Nouvel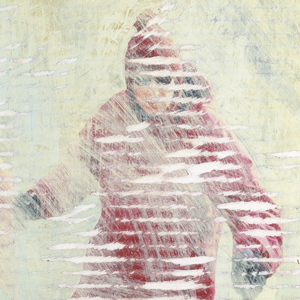 Don't Look (S)Now
Photo-collage on canvas
Guernsey Arts Commission
The Greenhouse 19th Nov 2010 – 15th Jan 2011
Speaker: Shout 2 Knowle West Media Centre, Bristol 18.11.2010
Speaker: Wide Open Space – Art for austerity; planning for public art in Dorset
Dorset Design and Heritage Forum, Dorchester 18.10.2010
Symposia Chair Mapping the Future : Public Art in Scotland
Duncan of Jordanstone College of Art and Design, Dundee
13 October 2010
Renewal of appointment as a Specialist Adviser with the Scottish Arts Council > Creative Scotland
Evaluation of the Mirrie Dancers Project in Shetland with lead artist's Nayan Kulkarni and Roxane Permer; in association with Shetland Arts.
Review of Portfolio Magazine issue 51 on contemporary documentary photography.
Review of PAR+RS Public Art Resource and Research Scotland.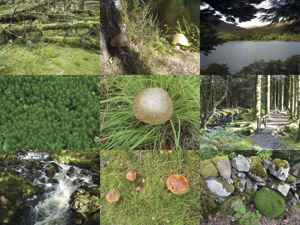 Bio-diversity study, Glen Trool, Dumfries and Galloway 09.2010
Appointed artistic assessor with Arts Council England:
A Memorial to the Still Living Beatriz da Costa, The Arts Catalyst, Horniman Museum
Wealth of Nations and Charlie Tweed Spike Island, Bristol
Exhibition of Photography by Meg Hawkins, Assembly Rooms, Ludlow
Michael Fullerton at Chisenhale Chisenhale Gallery, London
Based on a True Story Artsway, Hampshire.
The West Collection – A Quay Vision at the Quay Arts Centre, Newport, Isle of Wight
Terunobu Fujimori and Richard Wentworth : The Urban Subconscious. V&A Museum, London in association with the Architecture Foundation.
Mémoire by Sammy Baloji; Dilston Grove, London with Autograph ABP.
Fiona Crisp (Subterrania) at Newlyn Art Gallery.
Lu Chunsheng and Jia Ali : Counterpoints at Rivington Place, London.
Judith Clark and Adam Phillips: The Concise Dictionary of Dress. Artangel with the V&A Museum, Blythe House, London.
Eva Hesse: Studiowork Camden Arts Centre, London.
Melanie Nanchot: Celebration (Cyprus Street) Whitechapel Gallery, London.
Contract award from Wiltshire Council to provide a strategic service for public art development 2010-2011.



St Helens Council Towards a new Arts Strategy for St Helens 2010-2014
Speaker: Place-making and the economy: Art and design in the built environment
The National Review of Live Art, Glasgow 17-21 March 2010
www.newmoves.co.uk
Invited programme 2010 Alastair Snow
17th March, CCA Cinema, Sauchiehall Street, Glasgow

We have preferred silent slipways to the riveters' wit.
(Edwin Morgan Glasgow Sonnets 5)
In this artist's talk and performance, pitched somewhere between retrospection and review, Alastair Snow aimed to complement works in the public realm, with steel and stewardship via inheritance, fate and intervention. He devised the Guerrilla Squad as a remarkable concept in concussed percussion which performed at the National Review of Live Art in London in 1987 and at the Glasgow Garden Festival in 1988.
The presentation was dedicated to John Davidson Wishart, steel smelter, born in Glasgow in 1893 and who worked with Tata Iron & Steel Co. Ltd. Bombay, India.
It honoured also three crewmen who died on the fire-tug The Flying Phantom which capsized in 2007 after running aground in the river Clyde.
2009
Conference Chair, Invernessian Clanjamfrey presented by IOTA Inverness Old Town Art with Matt Baker, Rev. Peter Nimmo, Philomena de Lima, Sam Harrison, Claudia Zeiska, Jan Hogarth, Rugh MacDougall and Neville Gabie.
Illustrated talk on Mark Wallinger to accompany The Russian Linesman exhibition at Glynn Vivian Art Gallery, Swansea.
Photo – Brian Haw, peace campaigner, Parliament Square 4.7.2009
Consultant to Regeneration & Renewal Magazine (13.04.09) re: The Art of Commerce, exhibition of artworks in vacant shopfronts in Dursley, Gloucestershire. Project managed by Vicky Hancock, Town Centre Management, Stroud District Council; reviewed in association with Adam Branson, Features Editor, Regeneration & Renewal Magazine.
Invited to become an Academician with The Academy of Urbanism.



CABE Urban Design Summer School, Bristol June 2009
Speaker: Urban Design and Public Art
Public Art development with Aberdeenshire Council
Independent member of interview panel for a new Public Art Officer post. Curator and speaker, Public Art Seminar, Inverurie 07.05.09. With Area Managers and officers from Planning & Environmental Services; Housing & Social Work; Education, Learning & Leisure; Transportation & Infrastructure; Community Planning; Legal & Administration. Invited speakers: Tom Littlewood, Ginkgo Design; Simon Watkinson, artist; Stephen Tucker, Turley Associates, Director of Urban Design and Regeneration in Scotland.
Scottish Arts Council:
Assessment of visual arts flexible funding grant applications for 2009/10/11
Research paper to explore the potential benefits of developing supplementary planning guidance for public art, specific to Scotland and its' planning system.
Exhibition evaluations:
Aernout Mik, Fruitmarket Gallery, Edinburgh;

Jerwood Photography Awards, Stills Gallery, Edinburgh;

Art Trek Artists, Project Ability, Glasgow;

Live Undead, Transmission Gallery, Glasgow;

Stephen Healy, Street Level Photoworks, Glasgow.

Andrew Grassie, Talbot Rice Gallery, Edinburgh

Janet Cardiff and George Bures Miller, Fruitmarket Gallery, Edinburgh

The Golden Record, Collective Gallery, Edinburgh

The Martha Rosler Library, Stills Gallery, Edinburgh

Hayley Tompkins, Inverleith House, Edinburgh

Glasgow Print Studio, Royal Society of Arts, Edinburgh

New Commissions, Edinburgh Printmakers

Paint Can, Travelling Gallery

Jane and Louise Wilson, Talbot Rice Gallery, Edinburgh

Joachim Koester, Stills Gallery, Edinburgh
2008
Facilitator with artists, staff and trustees of Spike Island, Bristol re: governance/studio provision
Facilitator with artists, staff, trustees and stakeholders of Fife Arts Co-operative re: governance issues
Visiting lecturer, Professional Practice, BA Fine Art, University of Teesside.
Speaker and facilitator re: Art in the Public Realm, Arts Commission, Guernsey
The Angel Symposium

Alastair Snow chaired The Angel Symposium held at Baltic: The Centre for Contemporary Art in Gateshead in May 2008 to commemorate the 10th anniversary of the Angel of the North by Antony Gormley. The conference discussed the impact of the Angel in the northern region, nationally and internationally and the effect of public art on regional culture, economy and politics.

Right: The Angel of the North by Antony Gormley, commissioned by Gateshead Council

Magical Mysterious Regeneration Tour, Liverpool

Fellow traveller in the Magical Mysterious Regeneration Tour.
Artists, Architecture and the Future of the City. June 2008

Right: Turning the Place Over by Richard Wilson. Liverpool Biennale
Royal Town Planning Institute - Planning Summer School 2008

Alastair Snow presented an illustrated paper entitled Public Art Policy and Projects at the Elected Members Planning Summer School held at the University of St Andrews 29 August to 2 September. Summer School meets at a UK university each September and is a training and networking event for councillors involved in the planning process. 250 elected members attended from England, Northern Ireland, Scotland and Wales with representatives from county, district, community and parish councils. www.planningsummerschool.org

Right: letter head graphic from Planning Summer School
Art and Islands Conference, Guernsey

Alastair Snow chaired the Art and Islands conference in Guernsey on the 23 and 24 September 2008 organised by the International Artist in Residence Programme, Guernsey College of Further Education, HSBC Private Bank, Garenne Group and Carey Olsen.
www.iairp.com

With speakers Professor Colin Renfrew, University of Cambridge; Los Angeles based artist Deborah Aschheim; Maaretta Jaukkuri, curator from Finland; Dr. Ihor Holubizky, art and cultural historian, Prince Edward Island, Canada; Professor Bruce Ferguson, former Dean to the School of Arts at Columbia University USA; Dr.Godfrey Baldacchino, Geographer working in Canada and Malta; Natalie Melton, Commercial Director, Arts & Business; Nick Ewbank, Director of The Creative Foundation, Folkestone; Simon Claridge, Dean of the Faculty of Creative and Cultural Industries, University of Portsmouth; David Prichard, architect and urban designer; Ray Yeats, Actor and Director of Axis arts and community resource centre in Dublin; Virginie Pringuet curator of the Estuaire project in Nantes, France; and artist Antony Gormley.
100%sustainable?

Chair and facilitator of round-table discussion 100%sustainable? at 100%design Earls Court, London, September 2008.
Development towards a sustainable future sets new parameters for design.
What are these new parameters? How can we respond to them creatively?
What role can design play in development towards a sustainable future?
How can the design community respond to these challenges?
With Belinda McGahey an associate with BDP specialising in sustainable urban regeneration.
Richard Buckingham leads BDP's sustainability team in London advising clients on green policies and standards.
Steve Runicles is an environmental and sustainability designer with BDP.
Jonathan Chapman co-directs the IF:Laboratory at the University of Brighton.
Tom Ainsworth is a designer, art and design lecturer and research fellow at the University of Brighton.
Alex Whitney works with Pli Design Ltd which began making bamboo/wood furniture in 2003.
Paul Talbot, founder director of ten-to-four.
Andre Vilhoen, architect, educator and author.
Adam Fairweather, social entrepreneur, inventor and product designer.
The design industry feels a certain amount of responsibility when it comes to sustainability. As the providers of the products that fuel consumerism, designers and manufacturers are honour bound to investigate the ways in which their industry can best serve the international campaign to halt environmental damage.

David Begg, founder and CEO of Tom Dixon


www.jamesplantdesign.com

What's That Coming Over the Hill?

Chair: What's That Coming Over the Hill? Placing Art in the Public Realm
Cornwall Visual Arts Forum, Tate St Ives, Cornwall, November 2008 with Matt Hearn, Project Manager with Locus+ and artists Graham Gussin and Dave Beech.

Upper right: Graham Gussin, Illumination Rig
Commissioned by Locus+
www.locusplus.org.uk

Lower right: Dave Beech, Flags
www.dave.beech.clara.net
2007
Contributor to publication Open space, art in the public realm in London 1995-2005
Participant in Building Cultures A Manifesto of Possibilities, Birkbeck College, University of London
Speaker, public art seminar, Shape Cambridge
Speaker, Art in the Built Environment Symposium, Art Gene, Barrow in Furness, Cumbria
Keynote presentation at website launch of the Creative Learning Agency
Consultant to South Gloucestershire Council, review of public art policy and delivery
Consultant to Fife Council, review of public art policy and planning advice note for Fife
Public Art Planning Statement, Oceanique Development Plymouth, for Devington Homes
Speaker, Design & Planning The New Agenda, Bournemouth Borough Council
Speaker, Making a Case for Public Art, Eastleigh Borough Council
Speaker, Bath Area Network for Artists re: visual arts funding
Appointed a member of the Bristol Urban Design Forum
1968-2006
1968-71 King Alfred's College of Education, Winchester; Certificate of Education (Distinction)
1971-74 Art teacher, The Kings School, Winchester
1974-75 Head of Art, Spendlove School, Charlbury, Oxfordshire
1975-78 West Surrey College of Art and Design; BAHons Fine Art, Art History (Commendation)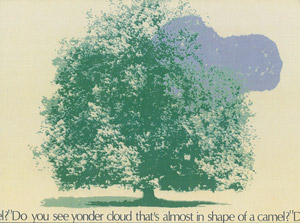 Above: Do you see yonder cloud that's almost in shape of a camel? Hamlet, Prince of Denmark to Polonius, Act 3 scene 2, William Shakespeare 1603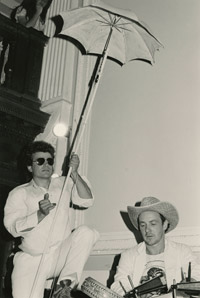 Above: Kim Creighton and Paul Burwell, 2nd International Festival of Performance, South Hill Park
23 June 1984; photo: Jim Harold
1978-84 Visual Arts Officer, South Hill Park Arts Centre, Bracknell
1984-89 Public Art Officer, Thamesdown Borough Council, Swindon
1988 International Artists Exchange with the Gulbenkian Foundation, Lisbon, Portugal
Julie Livsey (UK) Maria Felizol (Portugal)
1985-89 Member of the Visual Arts Panel, Southern Arts
Member of the Live Art Panel, Arts Council of Great Britain
Member of the Public Art Forum
1989-93 Director of Cleveland Arts; International Artist Residencies with Takashi Ikezawa (Japan) Vivan Sundaran (India) Hanna Luczak (Poland) Graham Crowley (UK) in 1993
1991- A director of [a-n] the Artists Information Company; chair 1996-2001
1992-94 A director of Northern Arts
1993-01 Self employed art consultant; see Clients and Projects
1997-99 A director of Saltburn Improvement Company
1998-99 A director of Saltburn Artists Projects
1999-00 Mentor with the Gleam Programme, Durham University Business School
2000-01 Member of Resider/CED Group, Virtual Reality Centre, University of Teesside
2001-04 Senior Public Art Officer, Bristol City Council
2004-06 Scheme Manager, PROJECT Awards Scheme for artists run in association with CABE,
Arts&Business, Public Art South West; in England, Northern Ireland, Scotland, Wales.
2006 Consultant to City Centre Projects and Urban Design, Bristol City Council